The theme of the month: operation backyard oasis! I mean, how can it not be? Sorry if you've had enough, but I've got to be honest, I'm just getting started! I currently can not wait to get some flowers and to add a little colour to the deck and the gardens. Maybe later this week?
Now, you want to see an amazing outdoor space? Say yes, I promise you won't regret it:
BAM!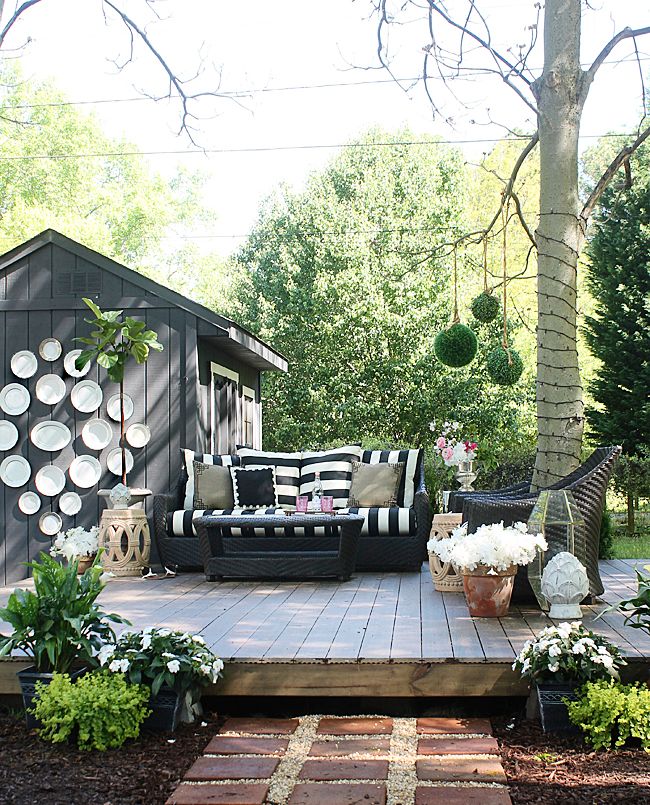 Kristin
is the out of this world talent behind this amazing
Outdoor Oasis Makeover
. I'm such a huge fan of everything
Kristin
does, her design aesthetic is so unbelievably awesome. You can see more images from this gorgeous makeover
here.
And don't forget! This Wednesday is the Style At Home & Home Depot #chatwithstyleHD twitter chat! It's from 12pm-1pm EST and the chat will focus on creating a beautiful outdoor space! I'm really looking forward to it, these chats are always so much fun and leave you inspired to tackle your home decor projects!
Cheers,
Julie